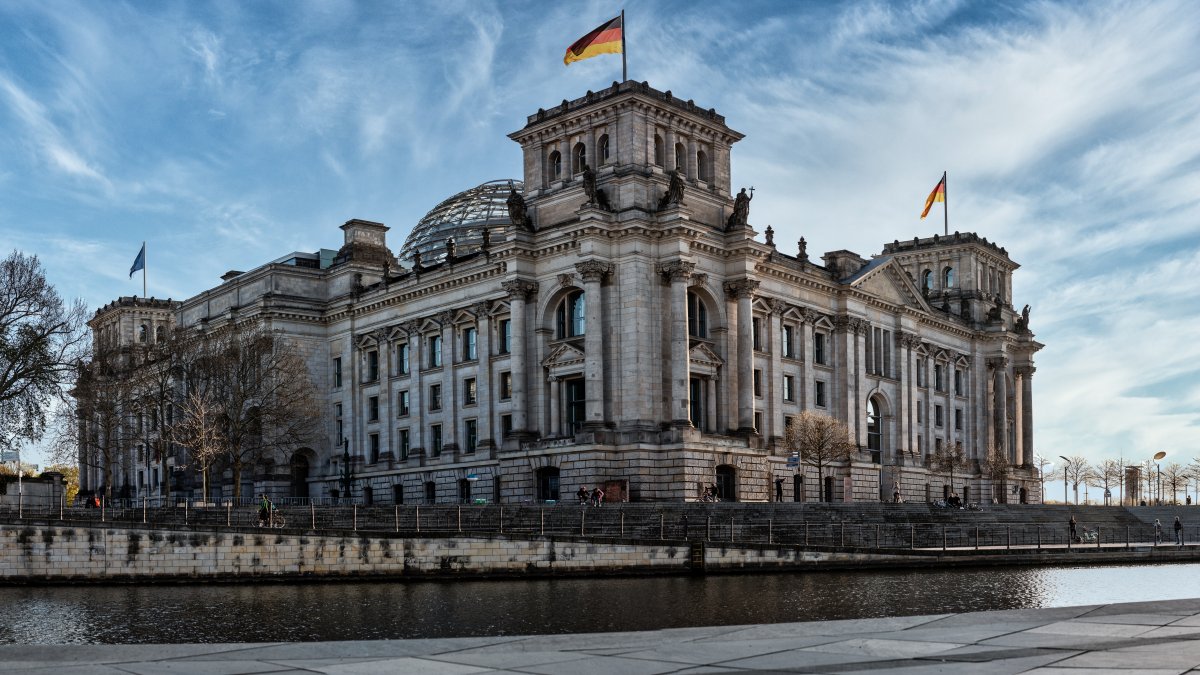 Smart Contracts and NFTs used. For a global network, blockchains are "conceivably unsuitable" due to the high consumption of bandwidth, storage space and computing power.
Blockchains v. fundamental rights
Promises made by Web3 advocates of a decentralized, independent network, free from large tech companies, have not been fulfilled, emphasized Geuter, alias "tante". The reality of the cryptocurrency world is riddled with fraud. The problems of the Internet and the world cannot be solved with a "few slow databases". Once personal information has been entered, it can never be reversed.
GDPR). The latter contains a right to be forgotten, which cannot be mapped with blockchains.
With Web3, society would "give up fundamental achievements of democracy," Engeler explained. With data fed into the blockchain, all relevant analogue processes could be digitally mapped, i.e. digital twins could be created. The associated data ownership means "digital serfdom" in the case of physical data. Individuals would be reduced to acting through contracts. This is a "toxic technology" that implements "autocratic ideologies".
Tokens for total commerce
IT security gaps failed ID wallet, the digital school certificate and a memory for asylum applications at the Federal Office for Migration and Refugees (BAMF) pointed in the wrong direction. It would be better to promote alternative techniques such as the semantic web, which aims to make data accessible and linkable in a simple and machine-readable manner. Web founder Tim Berners-Lee has the term "Web 3.0" for this. shaped. He doesn't want to know anything about Web3.
Everything is converted into commercial transactions via the blockchain, Elizabeth Renieris, founder of the consulting firm Hackylawyer, took the same line. In principle, surveillance capitalism is strengthened in this way. This recycling of the idea of a libertarian cyberspace is associated with "serious ethical problems", some of which are directed against democracy. The legislature must therefore at least ensure a balance with the public interest.
Web3 v. consumer protection
Web3 is increasingly hurting consumers, said Molly White, a researcher at a Harvard University innovation lab. Only for data analysts and founders who speculate on venture capital is the blockchain a godsend. Currencies like bitcoin would not have really opened up the financial system to more people, but rather enabled theft. Many Web3 projects are themselves very centralized, so that there can be no talk of a division of power.
The Metaverse, which Neal Stephenson conceived of as a dystopia in 1992 with Snow Crash, "replicates capitalist structures," Geuter continued. This is probably also point 1 on the to-do list of Facebook founder Mark Zuckerberg, who even christened his umbrella company Meta for this reason. Virtual Reality (VR) has been "always the future that's coming for 30 years". ART+COM builds its own hardware, but is "more successful in niches such as architecture and design". In any case, the technology is ready for the market, so that politicians "do not have to throw a lot of money at it".
The current two-dimensional media are "little practicable" in relation to the understanding of reality, countered Philipp Rauschnabel, professor for digital marketing and media innovation at the University of the Federal Armed Forces in Munich. "We surf the Internet, we will dive in the Metaverse," he illustrated the possible paradigm shift. The users are then finally really "in", for example through virtual holograms or avatars.
The 4 Markets of the Metaverse
With hardware, software-based technology, platforms and content, Rauschnabel outlined four major markets for the Metaverse. Distinctive brands for this do not yet exist today, and new players are needed. Established corporations are only likely to play a larger role in hardware and software. The professor therefore encouraged the MPs to promote basic research, for example about the effects of VR technology and the extended reality community. Ethical aspects such as tracking algorithms that interpret the surroundings must play a role. He asked: Would it be permissible to build a dream world and take the homeless out?
Sebastian Klöß from the IT association Bitkom also broke a lance for the Metaverse. He raved about the "huge potential for Germany as a location", since "real-time images of entire machine parks" would become tangible. People with physical limitations could move in such online spaces "as if they didn't have these (limitations)". Germany and Europe should not miss the opportunity to have a say in developments. However, there is not much need for regulation, as GDPR & Co already serve as guidelines.
In technical terms, Ludwig Siegele from the Economist recommended that Europeans take a "third way" between Silicon Valley and China. It is crucial to support less commercial decentralization projects such as mastodon and standardization. Several MPs were surprised at the amount of mail that had been received in advance. Tenor: You would have invited too few experts who cheer Web3. This is unusual for such hearings.
(ds)
Source: news.google.com